Ron Yuan Cast As CSI: NY's New ME
By
Christian
August 10, 2005 - 4:01 PM
See Also: 'Summer In The City' Episode Guide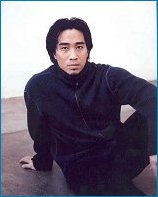 Now that Hill Harper's Dr. Hawkes will be abandoning his autopsy room for the field, CSI: New York has cast Asian-American actor Ron Yuan to portray his replacement, Dr. Evan Zao.
Yuan has been hired in a recurring capacity, although there is a possibility he will be upgraded to a series regular in the future. The actor filmed his first scenes as Dr. Evan Zao on July the 15th, and said he immediately enjoyed being part of CSI: New York. "Everyone was wonderful," Yuan told CSI Files. "Gary [Sinise] and Melina [Kanakaredes] were great. [Director] Pam Veasey was very helpful and supportive."
Viewers will first be able to see Yuan in the CSI: NY season premiere, currently expected to air on September 21st, 2005. His character Evan Zao, who used to be known as Evan Akai before Yuan was cast, has previously been described as a young, handsome, and easy going doctor. A little more serious than his predecessor, Dr. Zao's personal credo is simple and scientific: he never assumes anything. The character will be featured on CSI: New York in at least the first five episodes.
Yuan will be another CSI: New York actor who actually has his roots in the Big Apple. He started out studying acting with famous teachers such as Stella Adler and appearing in plays such as Raisin in the Sun, all while supporting himself by bartending under-age at the famous Mr. Chow restaurant. He appeared as both an actor and a stuntman in many martial arts movies, as well as providing voiceovers for games such as Star Wars: Knights of the Old Republic and GoldenEye: Rogue Agent. Over the past year, he had guest roles on series such as Boston Legal, Alias and Entourage.
While Yuan's character will be CSI: New York's new head medical examiner, it doesn't seem like he will have the morgue all to himself. CSI Files sources today revealed that CBS has begun casting for another coroner: Dr. Syd Hammerbeck, an "off-the-charts genius" who only recenly traded in a career as chef to become medical examiner. Hammerbeck's culinary past still shows through in his forensic work, from his brilliant handling of the knife, to his tendency to still see himself as an artist, and even to his special knack for robbing the CSIs of their appetite by comparing his subjects' body parts to his favorite restaurant dishes. It is not yet known how Dr. Hammerbeck will be working together with Dr. Zao, if Yuan is asked to stay on beyond his initial five episodes.
Discuss this news item at Talk CSI!


Add CSI Files RSS feed to your news reader or My Yahoo!
Also a Desperate Housewives fan? Then visit GetDesperate.com!